Jorge Cruz Lopez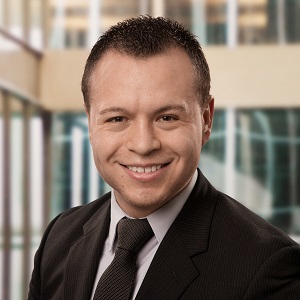 AREA OF EXPERTISE
Financial Asset Pricing
Financial Risk Management
Financial Market Infrastructures
Jorge is a member of the Advisory Board of the New York Institute of Finance and an Assistant Professor in the Department of Economics at the University of Western Ontario. He is also the Director of Financial Engineering and Research at Financial Network Analytics (FNA), a leader in Regulatory Technology (RegTech) and Supervisory Technology (SupTech).
At FNA, Jorge oversees the R&D Department and leads a team of data scientists in the development of analytical models, visualizations, and algorithms that facilitate the management and supervision of financial institutions.
Prior to joining Western University and FNA, Jorge spent eight years at the Bank of Canada, where he worked as a Senior Economist and as a Principal Researcher. There, he conducted research and oversaw polic
CURRENT POSITION
Principal Researcher at Bank of Canada
PAST POSITIONS
Prior to joining the Bank of Canada, Jorge worked as a Finance Lecturer at the Beedie School of Business at Simon Fraser University in Vancouver, Canada. He holds a PhD from the same university and has been a visiting scholar at HEC Paris and Queensland University of Technology in Australia.
Jorge joined the Bank of Canada in 2011 as a Senior Analyst in the Financial Markets Department and in 2014 became the Principal Researcher. His responsibilities have included serving as the Associate Editor of the Financial System Review and participating in multiple working groups devoted to the analysis of systemic risks and OTC derivatives reforms.
EDUCATION
Ph.D. Business Administration – Finance. Simon Fraser University, Canada.
M.A. Financial Risk Management. Simon Fraser University, Canada.
B.B.A. Finance and Economics. Simon Fraser University, Canada.
PUBLICATIONS
Cruz Lopez, J., Ibañez, A. (2020). European Puts, Credit Protection, and Endogenous Default. Quarterly Journal of Finance.
Cerezetti, F., Cruz Lopez, J., Manning, M., and Murphy, D. (2019). Who Pays? Who Gains? CCP Resource Provision in the post-Pittsburgh World. Journal of Financial Market Infrastructures, 7(3), 21 – 44.
Cruz Lopez, J., Harris, J., Hurlin, C., and Pérignon, C. (2017). CoMar
PROFESSIONAL EXPERIENCE
Assistant Professor, Department of Economics, Western University
Director of Financial Engineering and Research, Financial Network Analytics Ltd.
Member of the Advisory Board, New York Institute of Finance